COIMBRA CITY TOUR
00010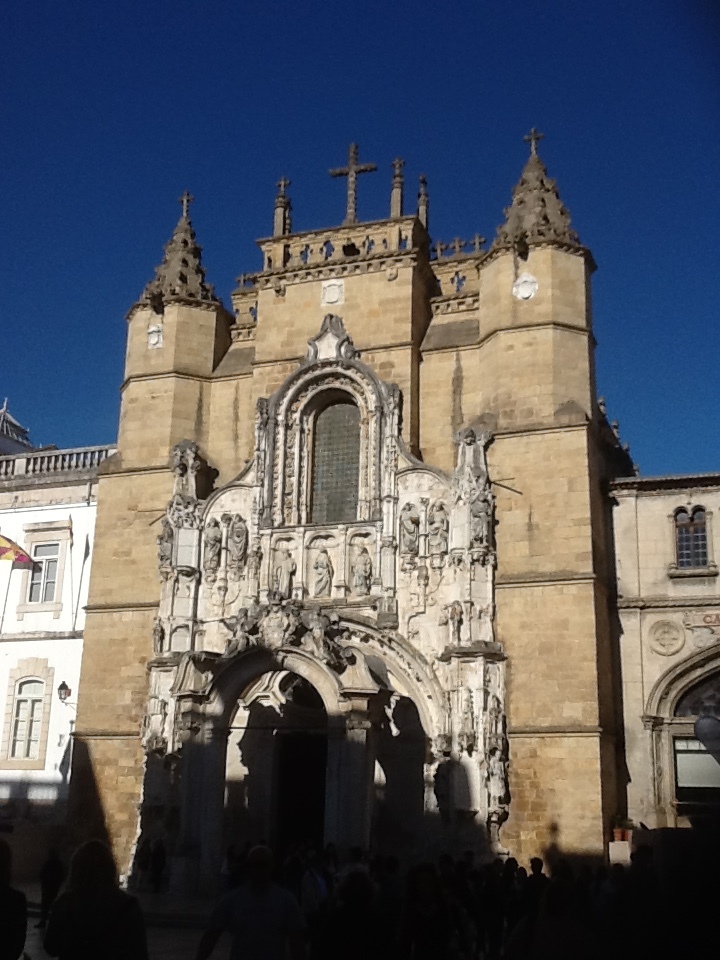 Coimbra offers an outstanding example of an integrated university city with a specific urban typology as well as its own ceremonial and cultural traditions that have been kept alive through the ages, Its historical buildings were classified as a World Heritage site by UNESCO in 2013.
The city, located on a hill by the Mondego River, was called aeminium in Roman times. It fell under the influence, administratively, of the larger Roman villa of Conímbriga.
The Manueline façade of the Monastery of Santa Cruz, final resting place of the first Portuguese monarch (Afonso Henriques).The Santa Cruz Monastery (the most important Portuguese monastic institution at the time, founded in 1131 by Theotonius), promoted the construction of the Old Cathedral, reconstructed the original Roman bridge in 1132, and repaired and renovated fountains, kilns, roads and stone pavements, as well as the walls of the old city.
The most important work in Gothic style in the city is the Monastery of Santa Clara-a-Velha, founded on the left side of the river Mondego by Queen Elizabeth of Portugal in the first half of the 14th century.
The University of Coimbra, was founded as a Studium Generale in Lisbon in 1290 by King Dinis I. From 18th century, the Joanina Library (Biblioteca Joanina), a Baroque library, and the Baroque University Tower (Torre da Universidade) and Science Museum of the University of Coimbra, and constitute one of the most important historical science collections in Europe.
9:00 PICK-UP AT HOTEL OR AL
10:30 COIMBRA
11:00 MOSTEIRO DE STA. CLARA
12:00 PORTUGAL DOS PEQUENITOS
13:00 LUNCH OPTIONAL HISTORIC CITY
15:00 UNIVERSITY, CATHEDRAL SÉ OLD, LIBRARY, MUSEUM SCIENCE.
18:00 DROP-OFF AT HOTEL OR AL
No specific health warnings. No meals or drinks included. Wear comfortable clothing and shoes, bring your camera to capture some moments, and good humour is mandatory to enjoy.
The climate in Portugal is typically maritime temperate; cool and rainy in winter, warmer and drier in summer.
UPC:COIMBRA CITY TOUR PRICE FOR 3 PAX IN CONVERTIBLE CAR
Convertible car 3 pax
Mercedes car 4 pax (360) Van Traveller 5 pax (130) Van Traveller 6 pax (180) Van Traveller 7 pax (220) Van Traveller 8 pax (250)