BRAGA CITY TOUR
00007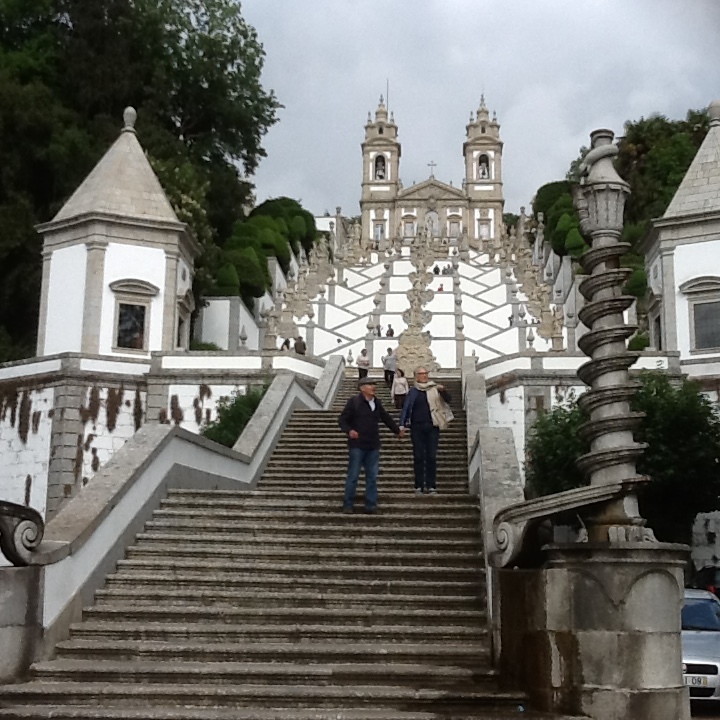 Journey through Braga, capital of MINHO northestern area of Portugal, with it's historic building. It is host to the oldest Portuguese archdiocese of the Roman Catholic Church and it is the seat of the Primate Archbishop of Portugal and of the Hispanias (sharing the last title -"of the Hispanias"- with the Archbishop of Toledo and the Archbishop of Santiago de Compostela). Under the Roman Empire, then known as Bracara Augusta, the settlement was the capital of the province of Gallaecia. Inside of the city there is also a castle tower that can be visited. nowadays, Braga is a major hub for inland Northern Portugal. Braga as the main center of Christianity in Iberia, during the Reconquista (until the emergence of Santiago de Compostela and, later, the conquest of Toledo from the Muslims, in 1085), held a prominent stage in medieval politics, being a major factor/contributor to the Independence of Portugal with the intervenience of the Archbishop D. Paio Mendes in the Vatican and the Pope Alexander III, which lead to the promulgation of the Bula Manifestis Probatum in 1179 recognizing Portugal as an independent Kingdom under D. Afonso Henriques.
9:00 PICK-UP AT HOTEL OR AL
10:00 BRAGA CITY CENTER VISIT SÉ CATHEDRAL
11:00 VISIT BOM JESUS
12:00 SAMEIRO VISIT
13:00 DROP-OFF AT HOTEL OR AL
The same circuit starting at 14:00 ending at 18:00
No specific health warnings. No meals or drinks included.
Wear comfortable clothing and shoes, bring your camera to capture some moments, and good humour is mandatory to enjoy 🙂
Braga has a Humid subtropical climate similar to other cities in the northwest Iberian Peninsula' except for having significantly hotter summer temperatures due to being some distance from the ocean.Annually the region receives 1,659 millimetres (65.3 in) of precipitation, with the major intensity occurring between fall/winter and spring.
UPC:price for 3 Pax with convertible car
Braga city tour half day
mercedes 4 pax (60) Van Traveller 5 pax (95) Van Traveller 6 pax (120) Van Traveller 7 pax (135) Van Traveller 8 pax (140)